About
Founded in 1999, Percussion Studio is a student-led organization at Texas A&M University dedicated to the art of percussive ensemble performances.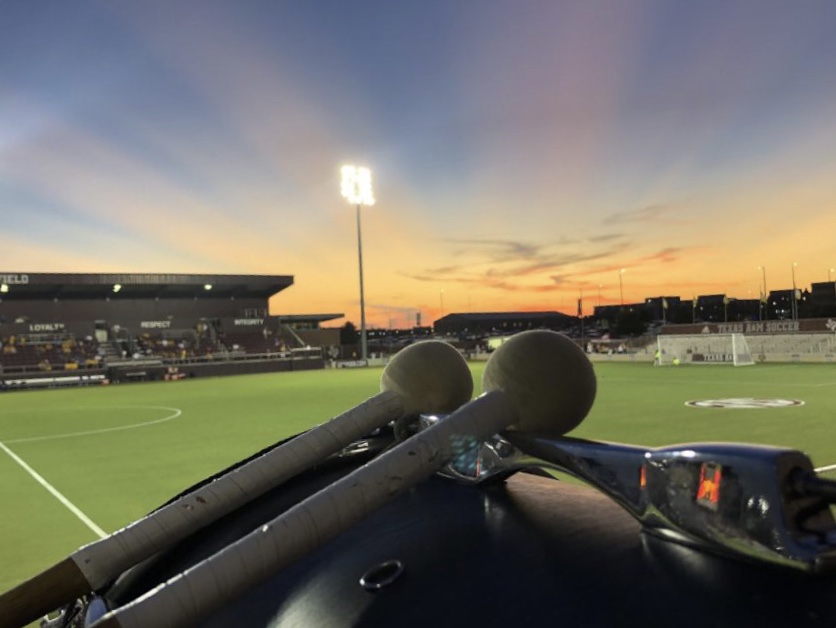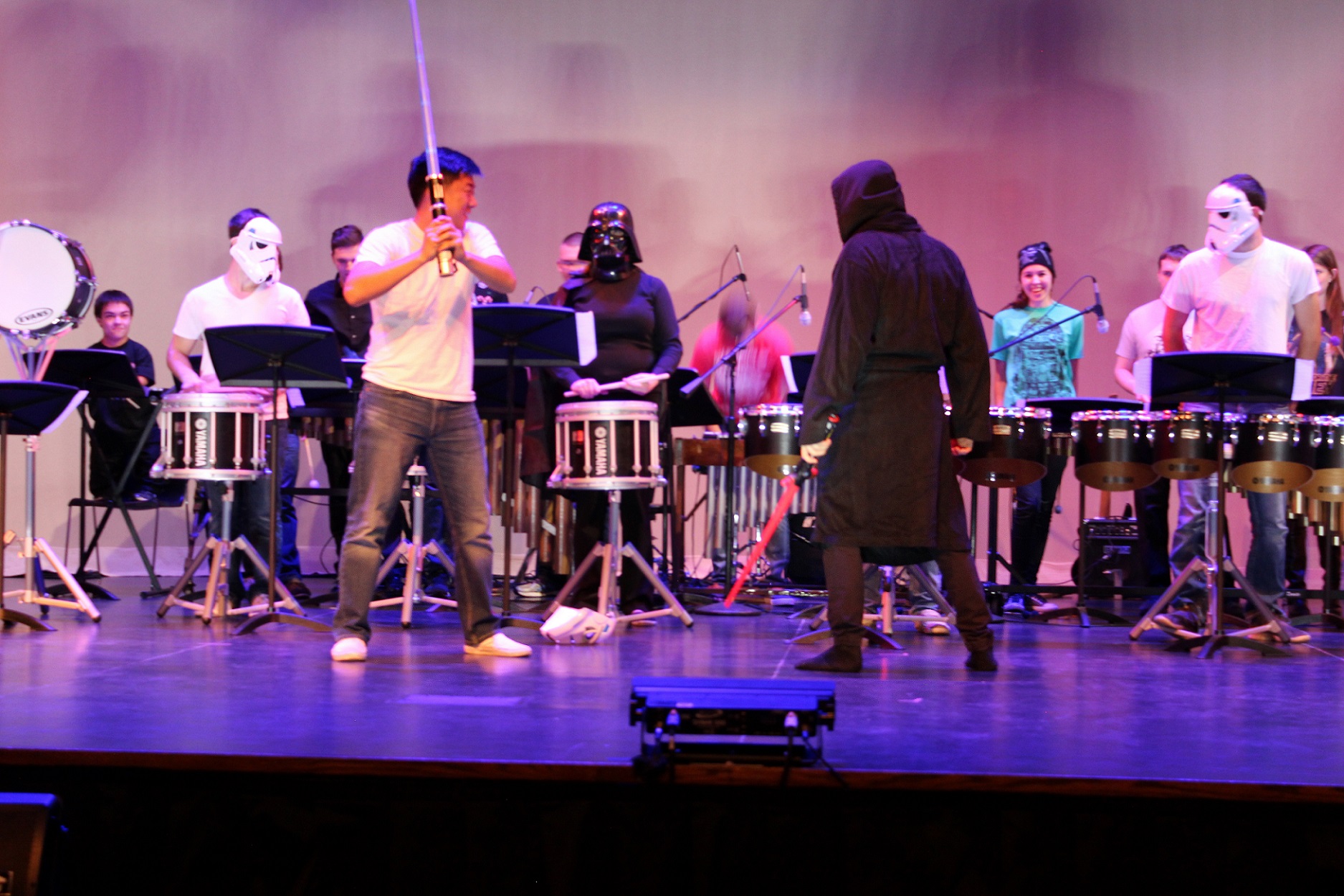 We cover everything from traditional percussion ensembles with and without melody to more original pieces along the lines of many professional performing groups.
Join
Interested in joining for the Fall 2023 semester?
Fill out this form to stay up-to-date!
Audition
The audition consists of four parts:
Snare Sight Reading (30-45 sec.)
Mallet Sight Reading (30-45 sec.)
Prepared Piece of Your Choosing (45-120 sec.)
Interview
For the prepared piece, any snare, mallet, or drumset excerpt is acceptable! If you don't have a piece in mind, feel free to play an excerpt from one of the pieces we've provided here.
The instruments available for the prepared piece are: snare, 3-octave practice marimba, and drumset. If you need anything else, please reach out to one of our officers with the request and we will see if we can arrange for it. We will have sticks and mallets available for the instruments. Feel free to bring your own instrument to audition on as well.
Time commitment
All members must be in at least 2 ensembles per semester, which rehearse for 1 hour once a week. Rehearsal times are usually Sunday-Wednesday evenings starting at 6pm. We also require you attend 2 soccer games and 1 gig (Fall) or 3 gigs (Spring) per semester. As drumline for the women's soccer team, we play short cadences and are required to stay for the entire game. Gigs are events for the community that usually take around an hour. They can be at any time depending on when we are asked to play.
Frequently Asked Questions
Who can audition?
Any current student enrolled at Texas A&M University is eligible to audition.
Where can I find instruments to practice on before the audition?
Unfortunately, Studio as an organization is unable to provide instruments prior to the audition. We recognize that not having a practice space can be stressful, but we are aware that many of those auditioning have not touched an instrument in weeks or months. The audition serves to gauge general percussion experience, and we have very realistic expectations.
I can't make any of the available audition times, how do I reschedule?
Please contact one of our officers to set up an alternate audition time.
Do I need a car?
Nope! Although our rehearsals are held off-campus, many members arrange rides to practice with one another.
How social is this organization?
Percussion Studio is a very social organization. We hold many events throughout the semester including hangouts, formal, and a retreat.
Are there mallet parts in Percussion Studio ensembles?
Yes! Roughly half of our ensembles each semester are mallet-based.
More questions?
Please contact one of our student officers here.
---